William Gombatz's Mission Statement
Our best clients think of us as their advocate. We help them develop life plans by making wise choices, with clarity, about their future. We've developed a process to help clients achieve their goals by exploring their values and beliefs and putting them into action.

Welcome! We value our clients and work with them to dream, plan and achieve their goals!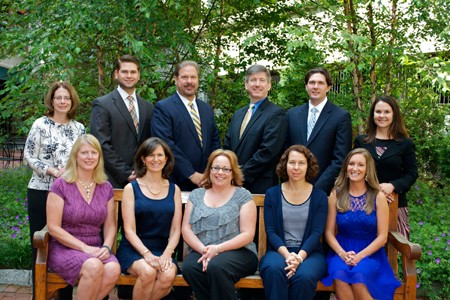 Financial planning doesn't happen by chance; it is the product of sound decision-making. Whether you are looking to protect, grow or transfer wealth, Gombatz Jones & Associates can help. Our team understands the complex financial issues and the ways in which these issues might affect your future.
Financial planning requires a commitment of time. Our team will work to understand your current personal and financial circumstances and your goals for the future. We will work to do more than determine a planning solution. We will build a strategy that is right for you. Together, we will work to develop a financial plan that balances your short-term needs with your long-term goals.
And we'll stay in touch, so as your needs evolve over time we can make the changes necessary to your plan protecting your overall financial picture for the future. To learn more about our team,
click here.

Plan Now for Your Future
Financial success doesn't happen by chance. It has much more to do with choice. Transforming aspirations into actuality takes acumen, hard work, discipline and strategic financial planning.
To help clients achieve their objectives, Gombatz Jones & Associates works to serve as a friend and an advocate. Life's complexities leave little room for "standard" approaches, so Gombatz Jones & Associates uses a four-step approach in working with their clients:
Copyright 2015 The Legacy Companies, LLC. Concepts used in these materials used with permission from The Legacy Companies, LLC. Legacy Materials and Concepts are only made available to advisors in the Fee-Based Financial Planning program at Northwestern Mutual Wealth Management Company.